Surrey pupils missing school because of cancelled buses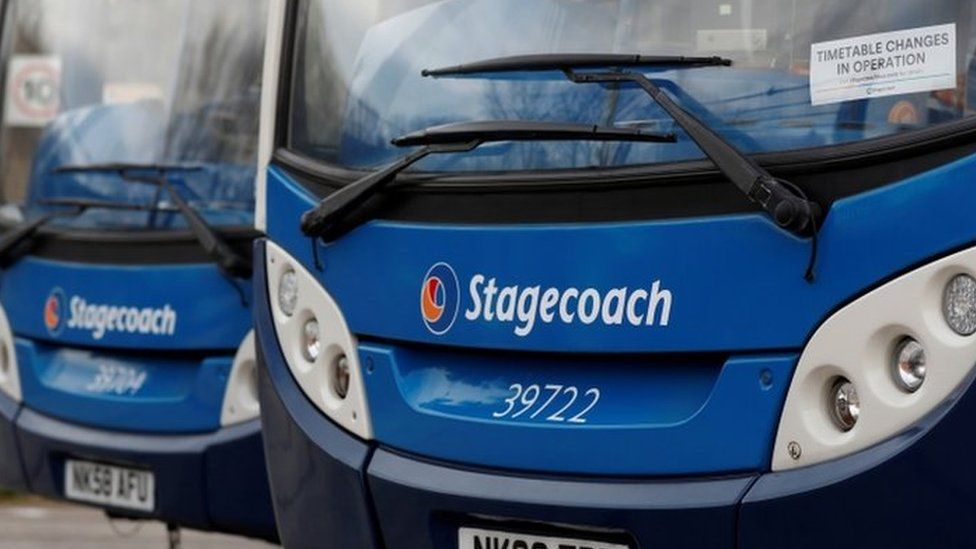 School children in Surrey are being forced to miss school when their buses don't arrive, parents say.
For some, the bus arrives, but is too full to let them on, forcing pupils to walk back home and either get lifts or miss school completely.
The problem has been affecting students in Chiddingfold for a number of weeks, one parent said.
Stagecoach, which runs the bus services, said there was a shortage of drivers following the Covid pandemic.
Ann Hughes' son catches a bus from their home in Chiddingfold to his school in Haslemere.
She told BBC Radio Surrey: "It's been going on for weeks and weeks and it's escalating. Now it's on a daily basis."
Ms Hughes said: "Sometimes you tell your children the bus has been cancelled and then a bus arrives.
"At other times they don't tell you it's cancelled, the children are left standing there.
"Sometimes there are 10 or 12 children walking home."
Kirstin McDonald's daughter catches a bus from Chiddingfold to Guildford so she can get to college.
She said because she works from 09:00 to 18:00 she can't get her into college, or bring her home.
"When the bus doesn't arrive she just doesn't go into college."
A spokesperson from Stagecoach said: "We are continuing to face a short-term staffing situation that is out of our control due to the ongoing effects of the pandemic. As a result, this is having an impact on our bus services in Guildford.
"We are also taking proactive steps to alleviate the situation by recruiting new drivers."
Related Internet Links
The BBC is not responsible for the content of external sites.