Surrey County Council offers bus passes to Ukrainian refugees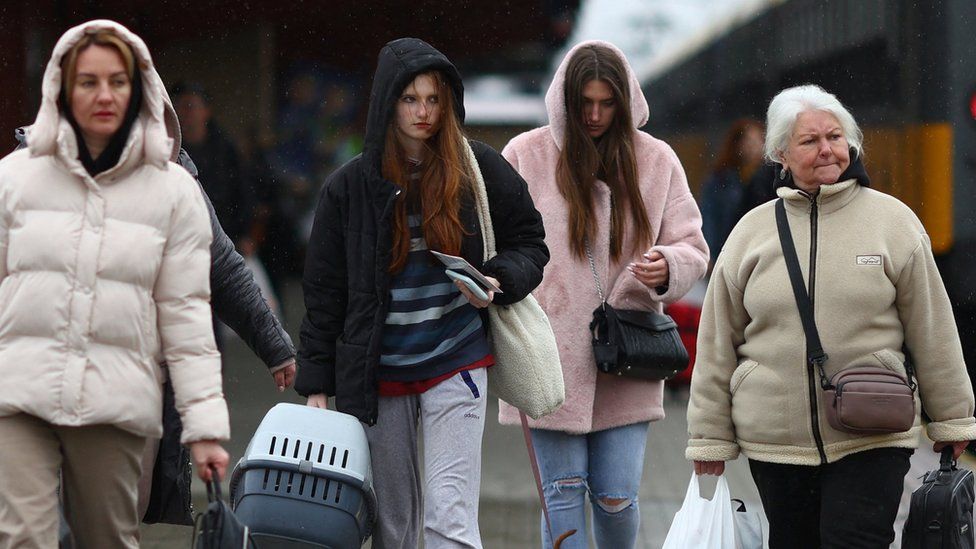 Free bus passes are to be offered to Ukrainian refugees living in Surrey.
The temporary passes are aimed at helping those newly arrived on the Homes for Ukraine scheme to get around.
They will be available on routes run by four operators in the county and will be valid for three months.
Surrey County Council has thanked the county's residents, charities and businesses for a "huge amount of empathy" in supporting Ukrainians who have come to the UK.
Councillor Matt Furniss, cabinet member for transport and infrastructure, said: "All our Ukrainian guests have been warmly welcomed with a wide range of support provided.
"This has included housing, clothing, access to education, along with the provision of basic essentials that we all take for granted.
"This bus pass is the latest part of that support and I hope will prove very useful for people as they settle into a new life here in Surrey."
For Ukrainian refugees who have travelled to the UK in their own vehicles, a free six-month parking permit is being offered at their host address, regardless of whether the household has reached their permit allocation.
Related Internet Links
The BBC is not responsible for the content of external sites.