Surrey County Council: Low paid workers to get pay rise under new deal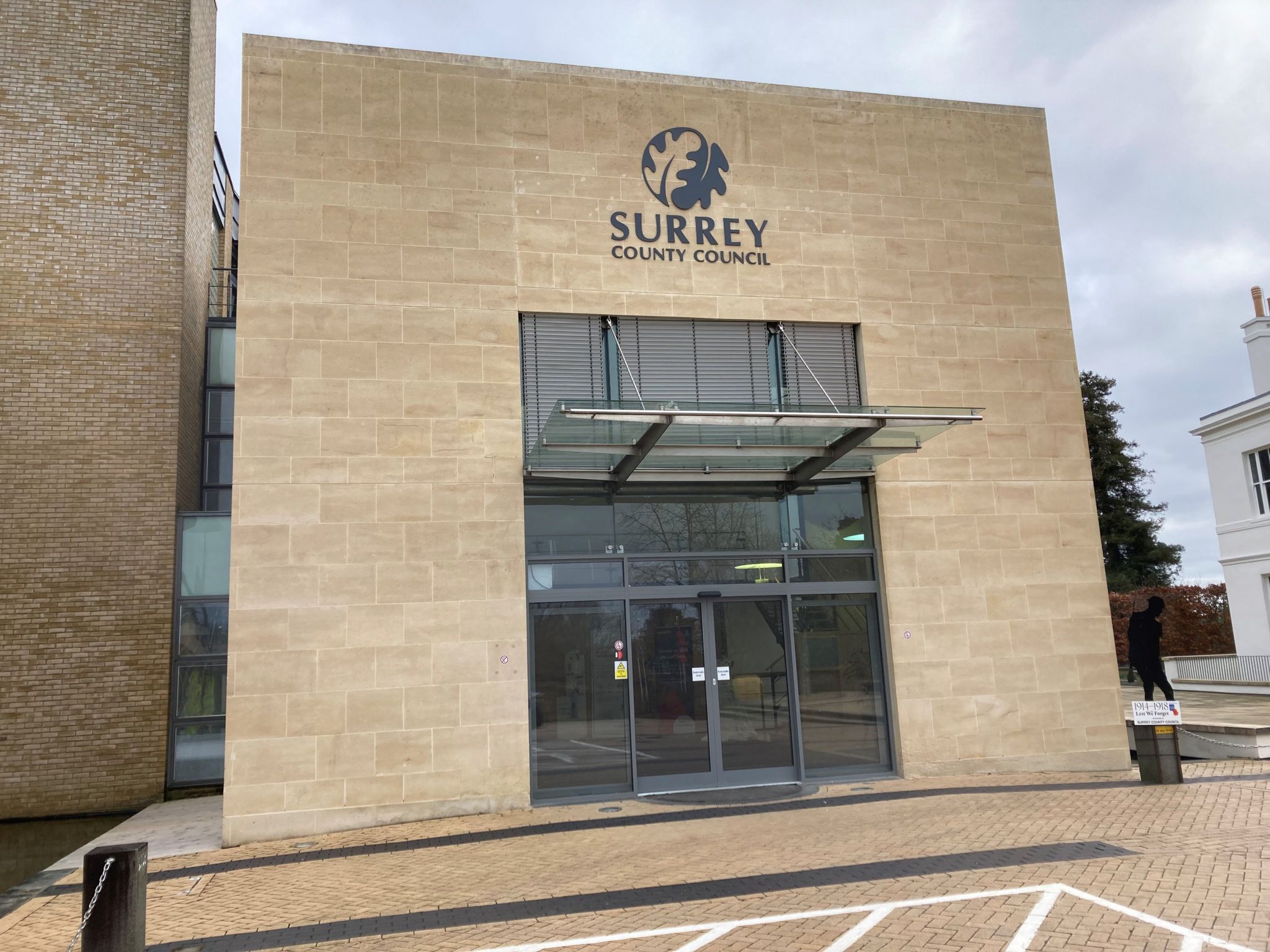 The lowest paid staff at Surrey County Council are set to receive a pay rise following a deal struck with unions.
Those on the lowest pay grade will get a 7.85% increase and will see a minimum hourly pay rate of £10.24.
The council said its offer was a "proportionate one that sees pay increases on a sliding scale".
Unison officials said it was "a positive pay deal" which rewarded workers' "hard work and sacrifices during the pandemic".
The offer is targeted at lower earners struggling most with the cost of living rises, while those earning the most will receive no increase, the council said.
Tim Oliver, leader of Surrey County Council, said: "I'm pleased that a strong pay offer has been agreed, one that particularly protects our lowest paid staff.
"We know that the cost of living is proving a challenge for many, but as a council it is our absolute priority to ensure no one is left behind, and that includes our staff. This offer reflects that."
Paul Couchman, Unison branch secretary, said: "We're pleased that the deal is weighted towards the lowest paid at a time when the cost of living is spiralling out of control.
"Many staff are struggling to make ends meet and an increasing number are reporting that they have to use foodbanks."
The union said it also welcomed the council's commitment to engage in talks on other measures, including allowances and mileage rates, which could "further help hard pressed staff".
Related Internet Links
The BBC is not responsible for the content of external sites.