Jeremy Hunt MP had cancer, ex health secretary reveals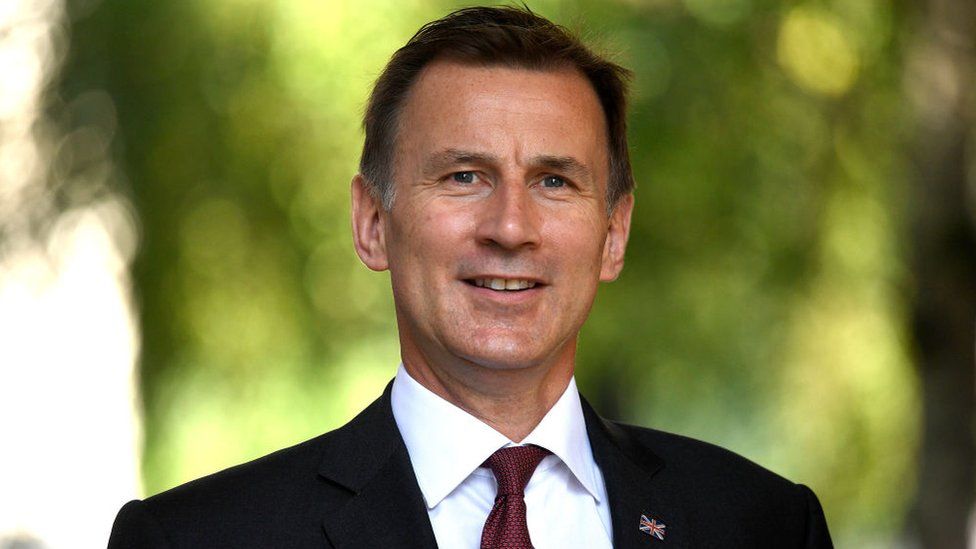 Former health secretary Jeremy Hunt has revealed that he had cancer but has since recovered.
The Conservative MP for South West Surrey said "every member of his family" has had the disease and that he had "a minor one" himself.
The chair of the health and social care select committee said cancer had "touched his family very dramatically".
He is now planning to take part in a three-mile (5km) race to raise money for cancer charities in July.
Mr Hunt, who was health secretary from 2012 to 2018, said: "My work on the select committee has shown me there are lots of things we can do to improve our cancer survival rates."
The former foreign secretary, who ran against Boris Johnson in the Conservative leadership race in 2019, said: "Cancer survival rates are getting better but the more we can do to raise money and raise awareness, the more lives we'll save."
Mr Hunt will take part in the Race for Life in Stoke Park, Guildford, on 24 July, representing Cancer Research UK.
The 55-year-old MP will run with Angela Richardson, the Conservative MP for Guildford.
The pair are also supporting a campaign to establish a cancer and surgical innovation centre at the Royal Surrey Hospital in Guildford.
Ms Richardson said: "There will be few of us who have been untouched by cancer, with one in two people now developing it at some stage of our lives.
"Research into successful treatments and prevention of the disease is an overwhelming health priority."
Related Internet Links
The BBC is not responsible for the content of external sites.