Farnham newspaper veteran Sir Ray Tindle dies aged 95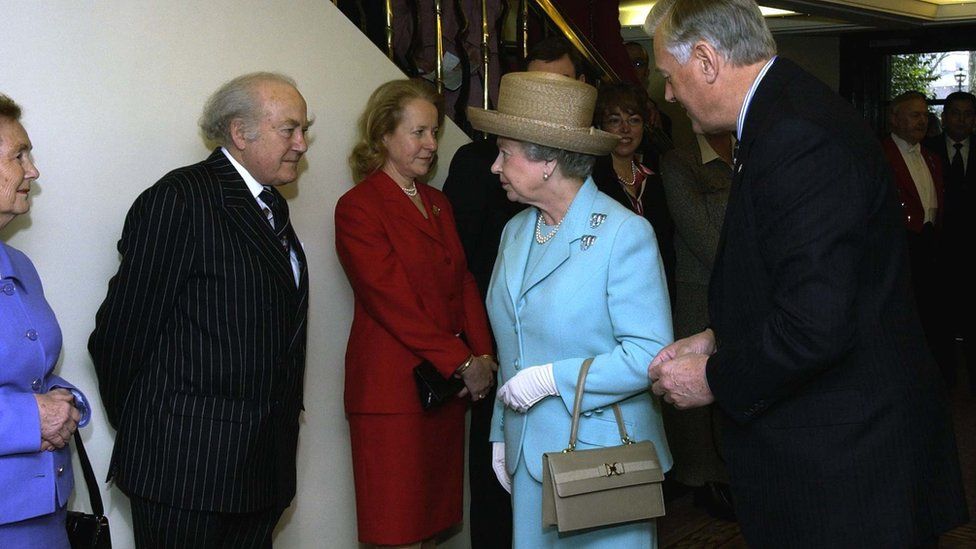 Newspaper veteran Sir Ray Tindle has died aged 95, it has been announced.
Sir Ray made Surrey his home in the 1960s and was known as "Mr Farnham" for the help he gave to local charities.
He had built Tindle Newspapers, a media empire that included the Farnham and Liphook Herald papers in the county.
Daniel Gee, from the Farnham Herald, said Sir Ray had believed in and stayed true to "hyper-local" newspaper journalism and his work had been all about names, places and faces.
He said: "He started out as a dogsbody at the Croydon Times and then just built this empire of 220 papers across the country."
He said he made "an absolutely incredible impression" on the industry and in communities across the country.
Born in 1926, Sir Ray enlisted in the Army after leaving school and served in East Asia between 1944 and 1947.
He began his publishing career by running a newspaper on a troop ship - he was later quoted in the Farnham Herald as saying: "Everyone was a soldier and everyone had a story."
Back in the UK, he acquired his first newspaper title, the Tooting and Balham Gazette, with his £300 demob payment.
He went on to buy titles and radio stations across Wales, Surrey, Somerset, Devon and Cornwall, Ireland, the Channel Isles, the Isle of Man and further afield.
He served as Newspaper Society president and as a director on the board of the Guardian and Manchester Evening News for 18 years.
His company described him as a "newspaper man through and through".
On Radio 4 in 2013, Sir Ray described how he fought the digital revolution and the loss of advertising by running papers that survived "quite happily".
He said: "It's magic. We run these papers individually, they really run themselves."
And he also stressed the importance of a free press, stating: "Free speech is non-negotiable."
Sir Ray is survived by his wife, Lady Tindle, his son Owen and granddaughter Maisy.
Related Internet Links
The BBC is not responsible for the content of external sites.