Egham Christmas fair child abduction attempt suspect charged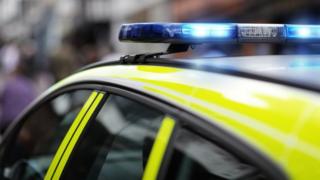 A man has been charged with the attempted abduction of a young girl at a Christmas fair.
Police were called to Egham Christmas Fair in Surrey on Saturday after a man allegedly tried to lure a child with sweets and toys.
Arkadiusz Madraszek, of Egham, was arrested shortly after the allegation was made, Surrey Police said.
Mr Madraszek is accused of three counts of attempted child abduction and has been remanded in custody.
Det Insp Gemma Scott, of Surrey Police Safeguarding Investigation Unit, said "instances like this are extremely rare" but urged parents to "take all the necessary precautions" to keep their children safe.
"Make sure they have your number on them, whether it's written on their arm, on a piece of paper in their pocket, shoe, or on a wristband," she said.
"Take a photo of your child, teach your child your phone number, remind your child about staying together, and talk about what to do if you can't find each other."