Surrey floods 2014: Flood volunteers 'drained resources'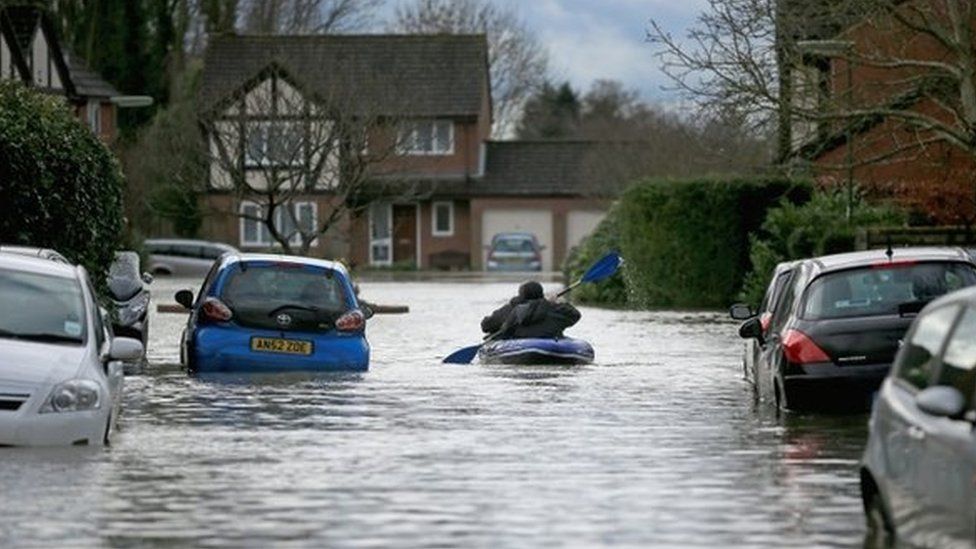 Volunteers who spontaneously came to areas hit by devastating floods in Surrey four years ago were "at best a drain on resources", according to a report.
The helpers were also blamed for causing public order issues in a report to the joint committee for Surrey and Runnymede councils on Monday.
About 1,000 Surrey homes were flooded when the Thames burst its banks.
A spokesman for Runnymede and Surrey councils said lessons had been learned.
But the study noted: "At best, they became a drain on already stretched resources, and at worst at times it caused public order issues.
"There was a need to figure out a way to harness this goodwill in a structured manner."
A council spokesman said: "A number of lessons have been learnt since the major floods in 2014 and Surrey County Council and Runnymede Borough Council have worked with a range of partners to collectively implement/develop a range of improvements to make us better prepared for any major incident of flooding in the future."
Related Internet Links
The BBC is not responsible for the content of external sites.