Surrey County Council 'sorry' for failing disabled boy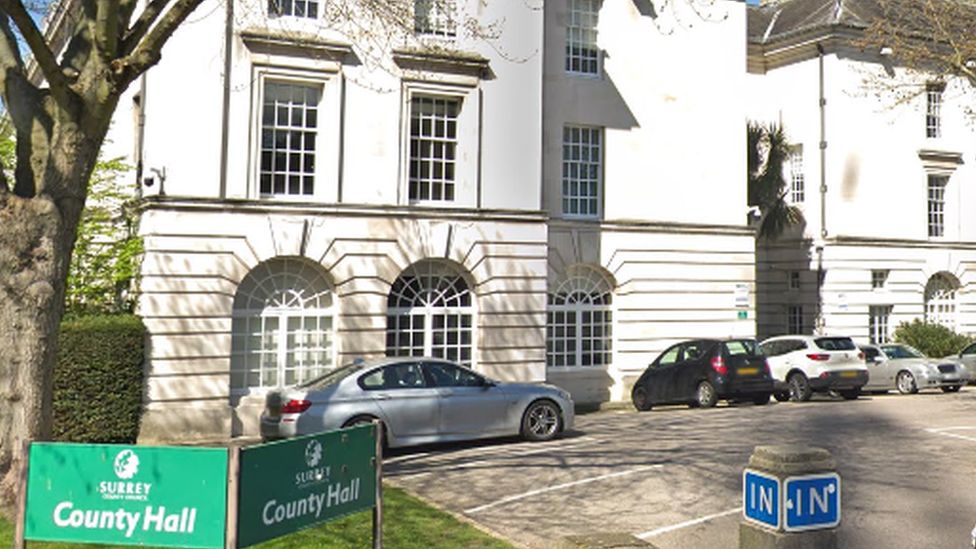 A council has apologised for the second time to the family of a disabled boy who missed out on half a year's schooling.
The Local Government and Social Care Ombudsman found Surrey County Council (SCC) delayed measures intended to resolve the failings.
It follows an investigation in May which found the council was failing to meet the boy's educational needs.
The council apologised and said the boy is now receiving the "right support".
The ombudsman said the "injustice" had caused the boy's family "justified frustration, anger and avoidable uncertainty".
The boy had no school place for half a year and did not receive the speech or occupational therapy he needed, the investigation found.
The failings have only now come to light after the boy's father complained that the council had delayed sending a letter of apology and making compensation payments of more than £3,500.
'Shameful and embarrassing'
It had also delayed carrying out an assessment of whether the failings had "set back" the boy's progress.
"It was important to do this promptly so any remedial action could follow soon, minimising any effect on [the boy's] progress," the ombudsman said.
The report concluded the council's failure to "honour its commitments is a significant fault".
It ordered the council to pay a further £250 to the boy's father and issue a second written apology.
Michael King, Local Government and Social Care Ombudsman, said: "Members of the public can only have trust in their local authorities if they deliver what they promise. Surrey County Council did not do this."
Councillor Chris Botten, leader of Surrey County Council Liberal Democrats, said: "That this new action on the ombudsman's part was necessary is shameful and embarrassing."
SCC said it accepts the findings and was "very sorry to this young boy and his family".
It said the boy was now attending a school "tailored to his complex needs".
Related Internet Links
The BBC is not responsible for the content of external sites.