Surrey council delays leave children at risk, says Ofsted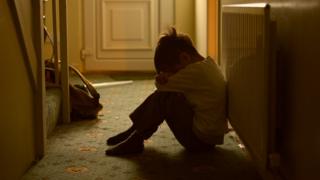 A damning report found children were being "exposed to harm for too long" due to "inadequate" social services.
Surrey County Council's children's services require immediate improvement, according to watchdog Ofsted.
Inspectors found the general management of the service and protection of children at an early stage was poor.
Clare Curran, cabinet member for children, said: "We totally accept the support we give to children and their families simply isn't good enough."
However, the adoption service was praised by Ofsted for being "tenacious and effective at finding permanent parents for children with highly complex needs" and supporting families thereafter.
Social workers also do "thoughtful and valuable" work with children in foster care, the report added.
As of January 2018, more than 6,000 children in the county were accessing a specialist children's service.
According to the report, inspectors found: "Too many of the most vulnerable children are being left exposed to continuing harm for long periods of time before decisive protective actions are taken."
---
The report highlighted:
Considerable delays to the pre-care phase of proceedings
Children and their families being assessed repeatedly, with different parts of the service counter-acting each other
The quality of assessment, planning and reviewing children is weak
Too many unnecessary referrals overload social workers
Lack of support for children over 16, as personal advisers are overstretched
Reliance on locum and temporary workers.
---
According to inspectors, "very recently" leaders and managers "grasped the scale of improvement needed".
Ms Curran said: "We've brought in one of the country's most highly-respected children's services directors, Dave Hill, to spearhead the changes we need to make.
"We have started the work but much more needs to be done... so that support for children in Surrey is as good as it possibly can be."
A series of recommendations have been made by Ofsted, including putting children's voices at the centre of its improvement work, and partnership working with agencies including Surrey Police.