'Predatory' Surrey Police inspector touched female colleagues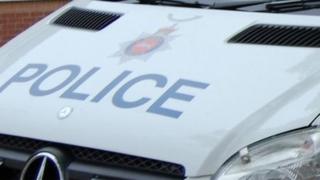 A former Surrey Police inspector has been found to have inappropriately touched colleagues and engaged in sexual activity while on duty.
Andrew Grand's behaviour was described as "predatory, exploitative and targeted at subordinate colleagues" at a police misconduct hearing.
He joined the force in 1991, working in the control room in Guildford. He was suspended after the claims last May.
Grand, 52, retired on Monday but would have been dismissed, the panel said.
Mr Grand was not at the hearing at Caterham police station.
He has been added to the police barred list, which means he will not be able to find another policing position.
Sgt Paul Campbell, representing Mr Grand, said he denied gross misconduct and engaging in sexual activity while on duty.
Live: More news from across the South East
The hearing was told how a member of staff complained Mr Grand had touched her twice on her bottom and made a comment about him falling on top of her.
It was heard that Mr Grand said he could have accidentally made contact with the woman, and the comment was made in jest.
Six other women then made a series of claims about his behaviour over several years.
He was accused of touching another two women inappropriately and also faced claims that he engaged in sexual activity at work while on duty with another member of staff who he was having a relationship with.
Inappropriate messages
Amy Clarke, representing Surrey Police, said Mr Grand had significant responsibilities and a vital role in the force.
"Quite frankly the public ought to expect better not only of any police officer but particularly a police officer in that position holding that rank," she said.
It was also alleged that he touched another woman's stomach and asked her when she was going to "pop one out".
Ms Clarke said Mr Grand had no recollection of this.
He was also accused of sending inappropriate Facebook messages to a woman, which he said were consensually shared over time.
The misconduct panel found all but one of the 10 allegations proved and decided that many of them amounted to gross misconduct.
The decision is subject to an appeal period of seven working days.