Council tax rise as Surrey councillors set budget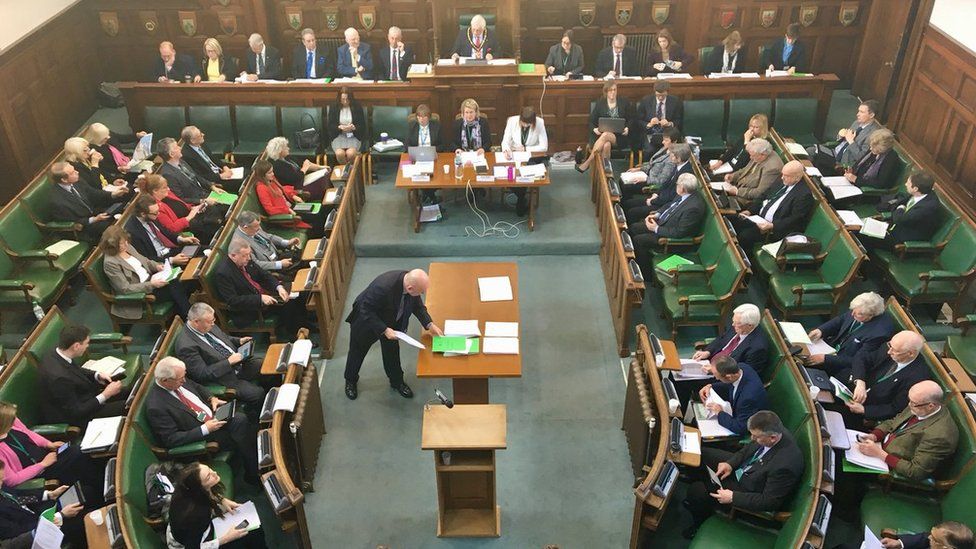 Surrey County Council has approved its budget for the coming year, including a 6% council tax rise with 3% of it going towards adult social care services.
It will mean an extra £80 a year for people in an average band D property.
County councillors also approved budget cuts of more than £66m.
In his speech to full council, leader David Hodge said: "The simple fact remains that demand for our services continues to rise but government funding continues to fall."
He added that the authority had saved more than £540m from its annual budget since 2010.
Mr Hodge said the savings were largely due to working in partnership with Surrey districts and boroughs, the health service, and neighbouring councils as well as voluntary, community and faith groups.
However, he warned: "Our achievements are at risk if the government does not recognise the gap between rising demand and reducing funding."
It gave "me nor my cabinet any pleasure" to recommend a 3% council tax rise and increase adult social care precept a further 3%, he said.
A council tax rise above 3% should require a referendum but rules allow an extra 3% precept for social care.
Councillor Hazel Watson, Liberal Democrat leader, argued that the Conservative administration should "take much of the blame" for the financial problems.
She voted against the budget proposal, saying the council tax rise was unaffordable for many.
Related Internet Links
The BBC is not responsible for the content of external sites.