Russian whistleblower tests 'found no toxins'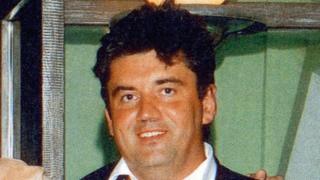 Toxicology tests on a Russian whistleblower failed to identify a poison, an inquest has heard.
Alexander Perepilichnyy was killed in Surrey in 2012 after helping uncover a major fraud, it has been claimed.
After the tests, an expert at Kew Gardens allegedly found a suspect compound that could have matched the properties of a plant poison.
Reviewing those findings, Dr Fiona Perry, found caffeine and alcohol but could not say if he was poisoned.
Mr Perepilichnyy, 44, collapsed and died while jogging outside his Weybridge home.
The Old Bailey inquest has heard he had helped specialist investment firm Hermitage Capital Management uncover a $230m (£150m) Russian money-laundering operation before his death.
Peter Skelton QC, counsel for the coroner, questioned Dr Perry, a toxicology specialist from LGC Forensics, on her overall conclusions that there was a large number of poisons "available to a determined assassin".
Dr Perry said they included plants and alkaloids, animal poisons, drugs and medication which can be toxic in large doses.
"There are a large number of substances. Some are more easily available than others," she said.
'Impossible to detect'
Mr Skelton asked if specially made rare poisons could be designed as a "warfare agent" and asked for examples.
Dr Perry said: "A lot depends on whether people have access to them. How easily they can get a plant, for example.
"It might be easy if they have it growing in their gardens. It depends what substance you are interested in."
The lawyer suggested to her that some poisons were "impossible to detect" and could be deployed by an "experienced assassin".
And he asked her if, on the balance of probabilities, Mr Perepilichnyy could have been poisoned.
Dr Perry replied: "I can say that none of the substances covered by our tests were detected apart from caffeine and low levels of alcohol.
"But I cannot say whether or not he was poisoned. I do not give a cause of death. I only do a test for various substances."
The inquest continues.