Alexander Perepilichnyy inquest: Poisoning is a 'tangent'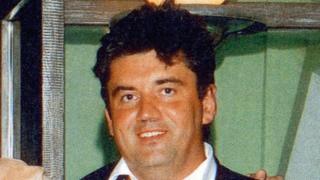 A senior police officer did not pursue the possibility a businessman was killed by Russian gangs because he did not want the investigation going off on "a tangent", an inquest has heard.
Alexander Perepilichnyy, 44, collapsed and died while jogging near his home in Weybridge, Surrey, in November 2012.
It was a few months after he applied for £8.5m of life insurance policies.
Mr Perepilichnyy had been helping an investment firm uncover a £150m Russian money-laundering operation.
Previous inquest evidence revealed he might have been poisoned.
Mr Perepilichnyy's name was on a "hit list" in Moscow and he told London colleagues he had received death threats, the inquest has heard.
Not 'warned off'
Robert Moxon Browne, for insurer Legal and General, questioned Det Supt Ian Pollard on why he did not focus more attention on Russian criminal gangs.
Mr Pollard told the court intelligence inquiries by Serious Organised Crime Agency, counter terrorism and Special Branch had uncovered nothing to suggest the businessman was at risk of harm.
Mr Pollard confirmed he never spoke to William Browder, co-founder and chief executive of Hermitage Capital Management, the investment firm investigating the money-laundering operation.
He said he was not prepared to send officers to Russia as he did not want his investigation to go off at a "tangent", "not because I was warned off or told not to pursue it".
He agreed when coroner Nicholas Hilliard QC commented: "Anyone can get caught up in a conspiracy theory, wherever they come from, whoever is the subject of them."
The original post-mortem examination found no signs of "third-party involvement or foul play".
After this, the contents of Mr Perepilichnyy's stomach were disposed of.
A "limited" amount was recovered for a second autopsy, which failed to identify a cause of death.
Subsequent toxicology tests from 2015 showed that a rare poison may have been used to kill him, but Mr Pollard said further tests at London's Kew Gardens drew a blank.
The inquest continues.