Billy Monger: Amputee Formula 4 driver 'will race again'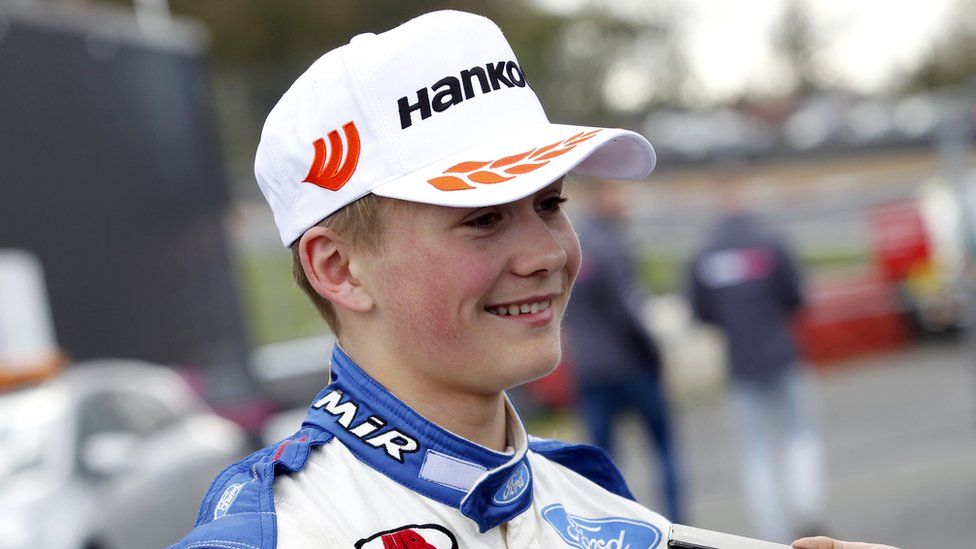 A 17-year-old Formula 4 driver who had to have both his legs amputated after a crash will definitely race again, his family says.
His cousin Mark Sumpter, who is also a racing car driver, said he "definitely wants to get back behind the wheel".
"He's got a steering wheel in his bed at the moment. He's trying to work out how he's going to use a hand clutch."
Mr Sumpter said Billy was "doing really well, and has been massively lifted" by all the messages of support.
More than £775,000 has been raised online to fund the care, treatments and therapies he will need.
Formula 1 teams and drivers are showing their support at this weekend's Russian Grand Prix with #BillyWhizz stickers on their cars and helmets.
On Friday, the three-times world champion Lewis Hamilton spoke about how he had been "affected" by the crash.
"It really hit home," said Hamilton. "Just to see a kid, I've been there, been in that position of racing.
"He was doing well fighting to get to Formula One and then such a horrific incident."
Hamilton said he was dedicating "this race weekend to Billy".
Related Internet Links
The BBC is not responsible for the content of external sites.