Guildford Electric Theatre's future secured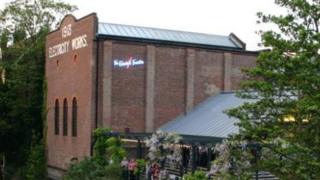 A theatre that was facing an uncertain future is to continue as a performing arts venue with community use.
The Electric Theatre, in Guildford, Surrey, will now be run by the Academy of Contemporary Music (ACM) following a successful bid to the borough council.
Guildford Borough Council was forced to lease the venue in order to make savings of £6.9m over four years.
It said ACM would take over the theatre later in the year, once the 20-year lease had been signed.
The 210-seat theatre opened in 1997 in a former electricity works in Onslow Street.