Electoral fraud allegation made to Surrey Police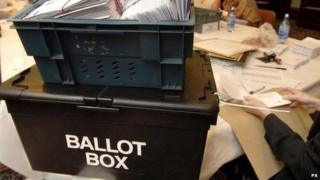 An allegation of electoral fraud in Woking has been received by Surrey Police, the force has confirmed.
It would not give any details of the claim or say whether it was investigating the allegation.
A spokeswoman for Surrey Police said it "has received a report of an allegation of electoral fraud in the Woking area".
In June 2015, four people were jailed after five were convicted of fraud at a by-election for Woking Borough Council in 2012.
Full council elections in Woking were held on Thursday. The conservatives retained control with a reduced majority of four.