Children 'unharmed' in back of car stolen in Surrey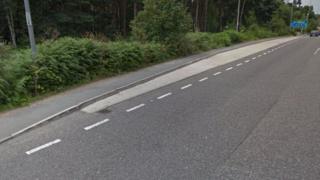 Two young children who were in the back of a car when it was stolen in Surrey, were "unharmed" and are "quite well", according to police.
The children, aged three and four, were in the Toyota taken from an A3 slip road near the M25 on Tuesday.
It was taken by a man running away from a crash after a police car chase near Leatherhead.
Officers said the Toyota driver, the children's babysitter, was outside the car when it was taken.
The two children were both still in the vehicle when it was found abandoned nearby in the Whiteley Village area.
Nanny
Det Con Rebecca Phillips told BBC Surrey: "The Toyota was driven off at speed leaving the driver behind. It was the nanny who was looking after the children at the time. She is OK but still very shaken up with what happened.
"The children were unharmed, appear to be quite well today and are with their parents," she added.
Officers had earlier tried to stop a different car travelling clockwise on the M25 near junction nine at Leatherhead.
The vehicle failed to stop when requested by officers then was in a collision on a slip road at the Wisley interchange.
Two men got out of the car and ran across the road.
Police said there were always queues at the slip road and appealed for video or pictures of the incidents.