Guildford Electric Theatre's future considered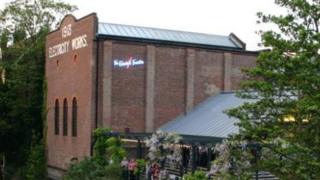 A theatre in Guildford facing a change of management will continue to be used by community groups under new plans being considered by councillors.
The Electric Theatre is owned by Guildford Borough Council, which has to make £6.9m savings over four years.
Following a public consultation, the council is looking at options to lease the venue to an outside organisation as a theatre with community use.
The aim is to save money while keeping the site as a performing arts venue.
The 210-seat theatre opened in 1997 in the former electricity works in Onslow Street.
Its future has been under consideration for more than a year, with more than 3,000 people responding to the public consultation on the role it should play in the borough.
Residents were asked what they wanted from the theatre and what level of council involvement was needed to ensure it was run in the best possible way.
Councillor Geoff Davis said difficult decisions had to be made "to identify savings and increase income" and the council was focusing on delivering services in a different way.