Former Frimley Park consultant charged with sex assaults at hospital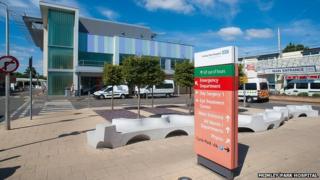 A former consultant has been charged with 10 counts of sexual assault at a hospital in Surrey.
Cardiologist Neil Ineson, 60, of Sandhurst, Berkshire is charged with a series of sexual assaults at Frimley Park Hospital in Surrey.
The alleged assaults took place between August 2007 and November 2014.
Surrey Police said Dr Ineson had been released on conditional bail and would appear at Guildford Magistrates' Court on 10 May.