Mercedes puts brakes on driving academy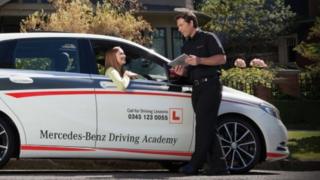 Luxury car maker Mercedes-Benz is to stop offering driving lessons and training for motorists, putting a number of jobs at risk.
The firm said it would cease operating its academy service at Mercedes-Benz World in Weybridge on 31 December.
Four Surrey office workers have been told their jobs are at risk.
Twenty-four franchise holders in East and West Midlands and the east of England have been told they can return their cars or carry on leasing them.
A spokesman for Mercedes-Benz World said it would honour tests and lessons that had already been booked.
"We have tried to make it work in the UK, looked at rolling it out across the country. There does not seem to be an appetite for it."