Surrey council to meet government over child care criticism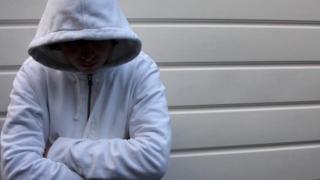 Government officials are to hold talks with Surrey County Council after children's services in the county were branded inadequate by Ofsted.
Services were heavily criticised after an inspection in October and November.
A Department for Education spokesman said any failure in children's services was "very serious", and ministers would need to decide what action to take.
Peter Martin, deputy leader of the council, conceded there were cases the authority "should have done more with".
Ofsted said children were potentially being left "at risk of harm" from "widespread and serious failures".
Among the points raised, inspectors said there were serious concerns about management oversight, decision-making and when interventions were made.
They also said a significant number of children and young people were not getting the level of protection needed.
'Very sorry'
Mr Martin said the Conservative-run authority had been "aware" more needed to be done to support young people in need of help before the inspection.
"It was we ourselves that invited Ofsted in to come and test the work we're doing," he told BBC Surrey.
He said the focus now would be to "put right the observations that they made".
"Earlier this year we took a decision to invest an additional £2m in the recruitment of more social workers and to thoroughly work out where things did go wrong," he said.
"There are cases that we should have done more with, and for that I'm of course very sorry.
"We've been very focused over the past few months on addressing that."
Mr Martin said the report also had good things to say, including that the council was looking after children in immediate danger very well.