Murder charge after Guildford attack death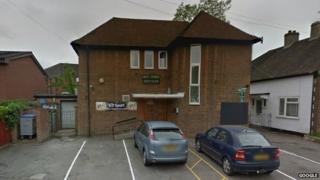 A south London man has been charged with murder after a 46-year-old man died following an attack outside Guildford City Social Club.
Matthew Boyd, 32, from Plumstead, is accused of killing Richard Stroud, and also faces two counts of assault.
Surrey Police were called to Josephs Road on Saturday night after three men were attacked. Mr Stroud, from Guildford, died in hospital on Sunday.
Mr Boyd, of Waverley Road, was remanded in custody by magistrates in Redhill.
He is due to appear at Guildford Crown Court on Tuesday.