Cherkley Court review appeal fails for second time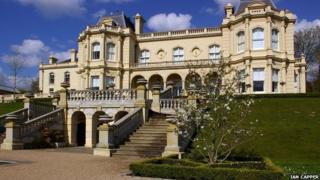 Campaigners trying to block the redevelopment of a historic mansion in Surrey have been told they cannot appeal against the plans.
In May, Appeal Court judges ruled that Cherkley Court near Leatherhead could be turned into a hotel, spa and golf course, overturning an earlier High Court decision.
The High Court refused a second appeal for a judicial review on Wednesday.
Opponents of the plans say the development will ruin the area.
A spokesman for developers, Longshot Cherkley Court, said: "We always believed this to be a claim that was totally without merit.
"We hope this will put an end to the matter and look forward to focusing on our commitment to deliver a word class facility."
In a statement, Cherkley Campaign said: "It remains our view that there was a serious breach of European law and that the courts should look at this point.
"This is far from the end of the road on this aspect of the case. We are considering our options with our legal advisors."
Former owner of the Daily Express and government minister under Winston Churchill, Lord Beaverbrook lived in the Grade II-listed house from 1911 until his death in 1964.