Guildford councillor arrest file passed to lawyers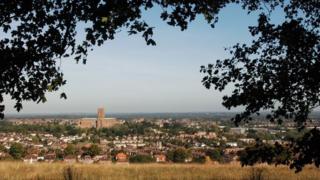 A file on a councillor who was arrested on suspicion of pretending to be a barrister has been passed to the Crown Prosecution Service (CPS) for review.
Guildford borough councillor Monika Juneja has also had her bail extended until 13 August, Surrey Police said.
She was also arrested in May on suspicion of making and using false instruments and misconduct in a public office.
Ms Juneja is Guildford's councillor in charge of planning.
A spokeswoman for Surrey Police said a 35-year-old woman from Guildford had been rebailed.
"Following further interview today, a file has been submitted to the CPS for review," she added.
Ms Juneja has claimed she is being politically and racially targeted because of potential housing developments in the borough.