Arrest over Horley and Reigate sports centre fires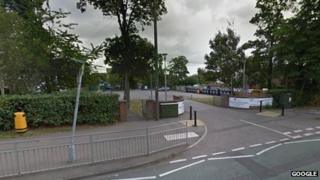 A man from Epsom has been arrested on suspicion of arson after a series of fires in Surrey.
A blaze at Oakwood Sports Centre in Balcombe Road, Horley on 20 July may be linked to five others in the town and in Reigate, police believe.
The 29-year-old man has been released on bail until 24 September.
A 43-year-old man arrested on 5 July has had his bail cancelled with no further action being taken against him, Surrey Police said.
Earlier fires were reported at Old Reigatian Rugby Club in Park Lane on 28 June and 12 July.
They followed incidents at Horley Lawn Tennis Club, in Vicarage Lane on 22 June, the Churchfields Bowls club in Church Walk, Reigate on 26 June, and at a property in Massetts Road, Horley on 2 July.