Coroner adjourns violinist Frances Andrade inquest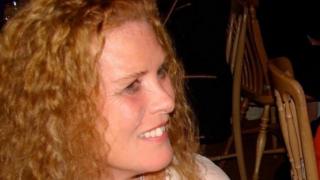 An inquest into the death of a concert violinist a week after she gave evidence at the sex abuse trial of her former teacher, has been adjourned.
Frances Andrade died of a prescription drug overdose at her home in Guildford, Surrey, a week after testifying against ex-choirmaster Michael Brewer.
Brewer was jailed for six years in 2013 for indecently assaulting Mrs Andrade, who was 14 when the abuse began.
Surrey coroner Richard Travers adjourned the inquest until 25 July.
He told Woking Coroner's Court: "I am not going to give my conclusion today - I want to formulate it properly."
The inquest, which began last week, was told Mrs Andrade, 48, spiralled into despair after giving evidence at the trial of Brewer and his ex-wife, Hilary Brewer.
Brewer, from Selly Oak, Birmingham, was stripped of an OBE given for services to music after being jailed for five counts of indecent assault.
Mrs Brewer was also found guilty of sexual abuse and jailed for 21 months.
Mrs Andrade's husband Levine told the inquest she felt she had been the one on trial over the abuse, which happened at Chetham's School of Music in Manchester in the 1970s and 1980s.
Mr Andrade, 59, found his wife, known as Fran, dead at 08:00 BST on 24 January last year.
The coroner heard she was on anti-depressants and had twice tried to take her own life, in December 2012 and January 2013.