Children's playground repeatedly smeared with dog mess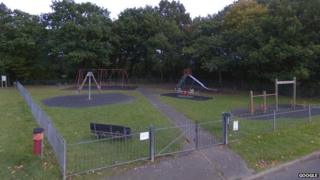 Vandals smeared dog faeces on equipment and fencing at a children's playground in South Godstone, Surrey, on three occasions in the space of five days.
The contents of a dog waste bin at Hunter's Chase playground was used to cover the playing apparatus on Wednesday, Thursday and Sunday.
A Tandridge Council spokesperson warned the acts of vandalism could spread disease among park users.
They urged anybody with information about the incidents to contact police.
Toxocara canis, a parasite often found in dog faeces, has the potential to cause asthma, epilepsy and blindness in humans.
The playground was closed while the area was cleaned.