'Big demand' for autism free school in north Surrey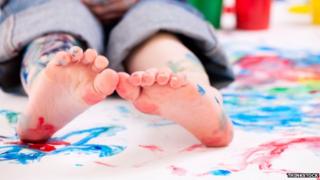 A free school for children with autism in north Surrey will be formally proposed after backers found there was a "big demand" for the facility.
Organisers said they had received between 70 and 90 declarations of interest made by parents of autistic children on the group's website.
Temple's School would provide specialist education for children and teenagers aged between four and 19.
The proposal will be presented to the Department for Education in October.
If it is approved, Temple's School would open in September 2016.
'Small, nurturing environment'
Project leader Sophy Lamond said she came up with the idea of the school having seen how her seven-year-old daughter, who was diagnosed with autism at the age of three, was coping in mainstream schools.
She said the school was intended for children with high function autism who are capable of learning but are overwhelmed when surrounded by large groups of people.
The school would provide a "small, nurturing environment" for pupils who normally struggle in mainstream schools, she added.
Free schools are education establishments that are set up by groups of parents, teachers, charities, businesses, universities, trusts, religious or voluntary groups, but funded directly by central government.