Leatherhead wildlife charity 'in desperate situation'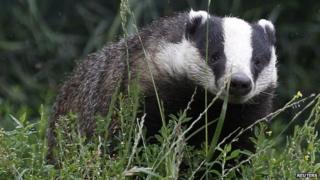 A wildlife charity in Leatherhead is in a "desperate" situation after being swamped by the number of animals needing help, its founder has said.
Simon Cowell MBE, who heads the CEO of Wildlife Aid Foundation (WAF), said the veterinary hospital had "never been so busy".
The foundation, which rescues and rehabilitates orphaned wild animals, is currently treating more than 350.
Mr Cowell has appealed for volunteers to come forward to help at the centre.
He said the charity's 24-hour emergency helpline was receiving more calls than ever and veterinary staff were being inundated by new arrivals.
"We are getting around 30 new patients every day, and it is a relentless flow," he added.