Four jailed in Bahrain for duping British boys into sex acts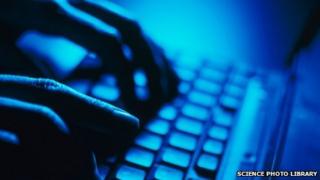 Four men have been jailed in Bahrain after duping young British boys into sending indecent images of themselves.
They were charged with offences which included the sexual assault of children and forcing children by threats and blackmail to perform obscene acts.
Investigations began in January 2012 when Surrey Police were told a boy had been contacted by a person claiming to be a 13-year-old girl from Rome.
Further inquiries identified 37 victims in Surrey and elsewhere in the UK.
The investigation was jointly carried out by Surrey Police's paedophile online investigation team and the National Crime Agency's Child Exploitation and Online Protection (CEOP) command.
'Harrowing abuse'
The first victim was initially contacted via Blackberry Messenger and following conversations online was encouraged to perform sexual acts via a webcam.
Officers subsequently discovered that accounts being used by the suspects were being accessed from Bahrain and they were enticing the victims by pretending to be girls sending indecent images of themselves and requesting others in return.
The offenders - aged between 19 and 21 at the time - then threatened to post the victims' images on internet sites or send them to friends and family unless more images were sent.
The National Crime Agency said that to date, action had been taken to safeguard 249 children who had been targeted, though there were suggestions the offenders had sought to abuse "many others in the UK and around the world".
Andy Baker, deputy director of CEOP, said the "online sexual abuse had been harrowing", with multiple time zones meaning there were always children online at any one time.
"These offenders used the 'scatter gun' approach to target as many victims as possible, playing the averages in their pursuit of victims," he said.
Det Supt Jon Savell, head of public protection at Surrey Police, added that it was likely that a number of girls had also been contacted.
He urged anyone who had been targeted or knew someone who might have been targeted to contact specialist NSPCC staff.