Smash-and-grab raid at Cranleigh furriers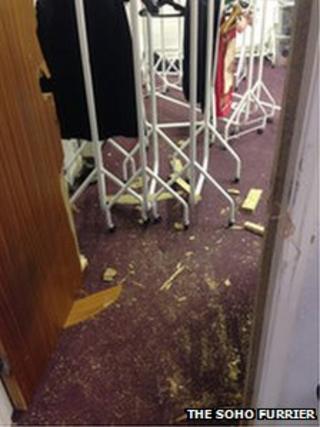 A large quantity of fur clothing has been stolen from a specialist retailer in the second such raid in four months.
More than 80 items either made of, or trimmed with, fur were stolen from a store room at The Soho Furrier, in Horsham Road, Cranleigh, in Surrey.
The thieves broke through a back door taking most of the store's stock of jackets, coats and hats.
The owners have offered a £250 reward for any information leading to the prosecution of those responsible.
The haul included two unique pieces - a black mink coat with silver fox arms and a vintage brown mink with suede inserts.
Silver car
The raid in the early hours of 4 April followed a similar one in December.
A silver saloon car was seen entering the shopping area and the stolen goods were loaded into the vehicle at about 00:20 BST in the latest burglary.
In a statement, the Soho Furrier appealed to its customers to keep a look out for any of its furs not being sold through approved stockists.
Surrey Police described the raids as "audacious and brazen" and asked anyone with any information to contact them.