Boomtown Rats among headline acts for Guilfest 2014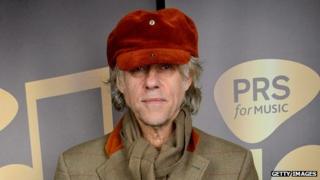 The Boomtown Rats fronted by Sir Bob Geldof, Kool and the Gang, and Human League are to headline this summer's music festival Guilfest, in Surrey.
The event takes place at Stoke Park in Guildford from 18 to 20 July.
It had been held annually for 21 years, but was forced to take a break last year when the company which ran it, Scotty Events, went into liquidation.
An alternative music festival, run by Live Nation and Magic 105.4, replaced the three-day event last July.
Tickets on sale
Guildford businessman Tony Scott ran Scotty Events, which folded in September 2012 owing Guildford Borough Council £61,000.
He now heads Trowfest Ltd which is organising this year's Guilfest and was told by the authority it had to meet a number of conditions before the event could go ahead.
Trowfest has already paid £7,000 as a first instalment to the borough council and must pay a financial bond by the end of April.
Mr Scott said he remained "positive" the event would go ahead and more acts would be confirmed in due course.
Tickets for the event have now gone on sale.