Guilfest organiser 'confident' of hosting 2014 event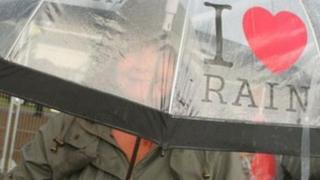 The organiser of Guilfest has said he is confident the festival will go ahead, despite no headline acts being announced.
The event is due to take place at Stoke Park in Guildford from 18 to 20 July.
The organiser, Trowfest Ltd, has paid £7,000 as a first instalment to the borough council.
Tony Scott, who runs the firm, said he was trying to get the headline artists confirmed, which could take another couple of weeks.
"It's a bit like a big log jam, once that happens, it all falls into place after that," he said.
Scotty Events, which was also run by Mr Scott, ran Guilfest for 21 years until 2012 when it was liquidated, owing Guildford Borough Council £61,000.
The authority approved the three day festival's return to the park in January.
It said a number of conditions must be met before the event can go ahead.
The council spokesman said Trowfest Ltd must pay a financial bond by the end of April.