Five charged with conspiracy after Woking ballot inquiry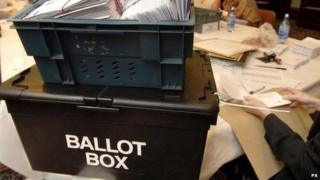 Five people have been charged following a police investigation into corruption and illegal practices during elections in Woking, Surrey.
Lib Dem Mohammed Bashir won the council seat by 16 votes in May 2012, but a judge ruled there had been corrupt and illegal practices.
The Conservatives won a subsequent by-election, held in September 2013.
Five people are to appear at Guildford Magistrates' Court on 15 April charged with conspiracy to defraud.
Shaukat Ali, 56, Parveen Akhtar, 48, Shamraiz Ali, 28, Sobia Ali Akhtar, 23, and Abid Hussain, 40, are all from New Haw.