Duncroft School: Savile school inquiry sent to CPS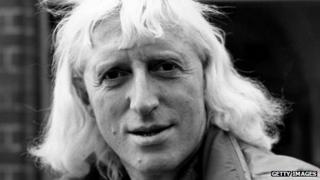 A case summary has been sent to prosecutors deciding whether to charge former staff at a Surrey school where Jimmy Savile abused girls.
Surrey Police interviewed more than 100 women who were at Duncroft Approved School in Staines in the 1970s.
The force said it was looking at the scale of Savile's abuse at the now-closed school and whether any employees knew about it at the time.
The summary will be looked at by the CPS before any full case file is sent.
A Surrey Police spokesman said: "There are still further inquiries going on and there should be an update in the next few weeks."
A total of 214 sex offences have been recorded against Savile across the UK.
Operation Yewtree was launched in 2012 after it emerged the late television presenter had abused hundreds of young people and children over more than five decades.
Surrey Police said its own investigation, called Operation Outreach, involved only allegations relating to Duncroft School.
Now the CPS will look at the summary before it decides whether there is enough evidence to bring criminal charges against anyone else from the boarding school for disturbed girls.
In May 2007, Surrey Police investigated allegations that Savile abused girls at the school but the CPS found there was not enough evidence to proceed.
In October 2013, the force revealed it had interviewed former pupils at the school.