Surrey County Council proposes 1.99% council tax rise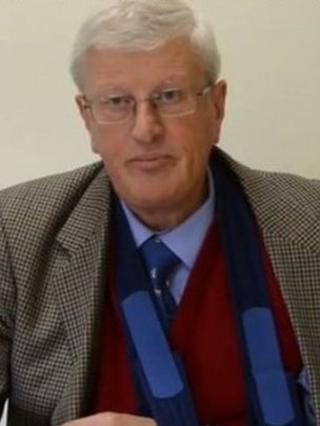 Surrey County Council has proposed a rise in its share of the council tax for the third year in a row, despite a government cash incentive to freeze it.
It wants to raise the charge by 1.99%, which is just below the 2% threshold at which a local referendum must be held.
David Hodge, leader of the authority, said 2.5% was needed but would mean "wasting" £2m on a poll.
"While it puts more pressure on services we'll still be able to provide what residents expect," he said.
'Dwindling grant'
However, Mr Hodge said the council, which is Conservative run, would not be able to provide "as much for the people of Surrey or improve services as quickly as we would have liked".
The extra money will be used for key services such as road repairs.
The council said it had made savings of £200m since 2010, but all had been "wiped out by a dwindling government grant and increasing demand for services".
It said a further £200m of savings over the next four years had been identified.
A final decision on the proposal will be made by the council next month.