Village 'almost 100% opposed' to Cobham incinerator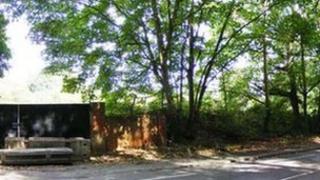 Campaigners are to fight plans to build an incinerator on land once used as a development site for the Dambusters bouncing bomb.
The application for a wood burning power station in Cobham, rejected last year by Surrey County Council, is now the subject of an appeal.
"Opposition is almost 100% - there are very few people who want to see this happen," said protester Mike Linley.
Calls left by the BBC with applicant SAS Waste Ltd were not returned.
The proposed biomass plant would generate electricity for the National Grid using 30,000 tonnes of imported waste wood a year.
The scheme was originally rejected because because of harm to the green belt.
'Large-scale process'
Mr Linley said the site was surrounded by a golf course, an equestrian centre, houses and an old people's home.
He said during World War Two, Nissen huts on the site were used by engineer Sir Barnes Wallis during the development of the bouncing bomb, later dropped on German dams in the Dambuster raids.
Barnes Wallis spent almost four decades working at nearby Brooklands, where Vickers-Armstrongs and Hawker had aircraft factories.
"Is this the right place to build an incinerator?" said Mr Linley.
"This is a large-scale industrial process with an 80ft (25m) high chimney burning wood 24 hours a day right in the middle of the green belt."
The appeal is to be heard at a public inquiry at Surrey County Hall from 4 March.