Guilfest return to Stoke Park approved by Guildford council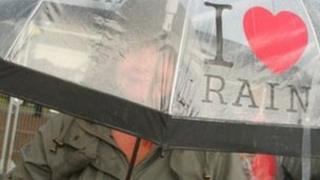 Guildford's music festival, Guilfest, is set to return to Stoke Park after the council approved an application made by a company run by Tony Scott.
Scotty Events, also run by Mr Scott, ran Guilfest for 21 years until 2012 when it was liquidated, owing the council £61,000.
Guildford Borough Council has said a number of conditions must be met before the event in Stoke Park can go ahead.
Mr Scott said: "It's going to be tight, but we're confident."
A three-day event with camping is being planned for this year's event.
Councillor Matt Furniss said: "Considering the financial issues there were last time, what we've done to mitigate the risk is to put forward criteria with this recommendations."
He said organisers, Trowfest Ltd, must pay a financial bond by the end of April to cover any damage and reinstatement of costs.
The company will be solely responsible for the sale of tickets.
Plans for the event will also need to be approved by a safety advisory group which includes representatives from police, Surrey Fire and Rescue Service and the council.
Mr Furniss said Trowfest will have to complete payments for the park in February, March and May.
"We have been very clear that if it comes to the 1 May and the bond isn't in place, we won't be allowing the event to go ahead."
The company blamed poor ticket sales for folding after Guilfest in 2012, leaving debts of around £300,000.
Mr Scott said; "We've been doing Guilfest for 21 years, so we know what buttons to push and who to contact."