Surprise donation gives Manor Farm nature reserve a tree boost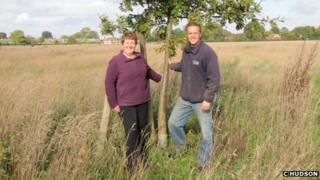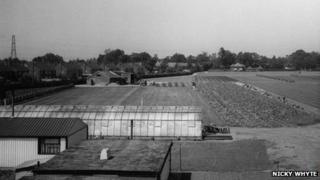 A "surprise" donation has allowed the purchase of native trees to shelter cattle and provide a habitat for wildlife at a nature reserve in Surrey.
Nicky Whyte, from Byfleet, donated the money to Surrey Wildlife Trust in memory of her parents and stepmother.
Her father Paul Szkudlarek was manager at Manor Farm, where the mature trees will be planted, between 1962 and 1987.
The reserve consists of restored farmland which used to be intensively farmed for salad crops.
Mrs Whyte said she had fond memories of playing on the farm and its surrounding meadows as a child.
Trust ranger James Herd said: "Trees provide a stable and valuable habitat for many different species for many decades and are a vital component of many eco-systems."