Arrested man Terry Smith dies in custody in Surrey hospital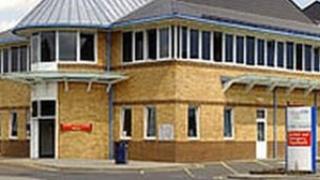 A man being held by police under the Mental Health Act has died in hospital.
The Independent Police Complaints Commission (IPCC) is investigating the death of 33-year-old Terry Smith in St Peter's Hospital, in Chertsey, Surrey.
He had been arrested by Surrey Police in Douglas Road, Stanwell, on Tuesday following a request for help from ambulance staff, and taken to Staines.
The IPCC said Mr Smith became seriously ill and was taken to hospital, where he died on Wednesday evening.
CCTV footage
The commission said Mr Smith was reported to be acting strangely.
IPCC Commissioner Jennifer Izekor said: "Surrey Police were called by an ambulance crew to assist them with dealing with a man just after 10 pm on 12 November.
"Within 20 minutes of their arrival they detained Mr Smith under Section 136 of the Mental Health Act and he was then taken to Staines police station.
"Our investigators have seized and viewed CCTV footage from the custody suite where Mr Smith was detained and restrained.
"I would urge anyone in the Douglas Road area who witnessed any of the events of Tuesday evening to get in touch with us, as it could really help our independent investigation."