Surrey Wildlife Trust plans to contribute to Millennium Seed Bank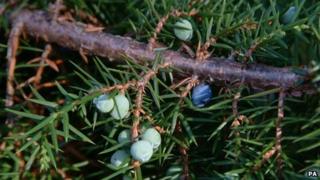 Staff at Surrey Wildlife Trust plan to collect seeds to contribute to Kew's Millennium Seed Bank.
Employees of the trust have learned to collect suitable seeds and make preserved plant samples to identify species.
They also learned to calculate the correct percentage of seeds to collect to avoid affecting plant populations.
The Millennium Seed Bank's collections are stored at Wakehurst Place, West Sussex.
Stephanie Miles, from the Royal Botanic Gardens Kew, said the support of organisations such as the trust was "invaluable" in contributing to its work.