Leith Hill Action Group submits appeal against Europa drilling plans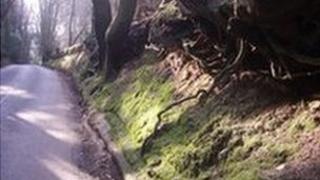 A group has submitted an appeal against a decision that will allow exploratory drilling for oil and gas in Surrey.
Europa Oil and Gas wants to drill in Bury Hill Wood at Holmwood, near Dorking, an Area of Outstanding Natural Beauty.
In July a High Court judge overturned a refusal by Surrey County Council to allow the drilling.
Leith Hill Action Group (LHAG) wants the Court of Appeal to overturn the High Court decision.
Peter Tindall, of the Leith Hill Action Group (LHAG), said the group was not "in any way" anti-gas or oil exploration, but thought that Europa had chosen a bad site.
'Simply don't believe them'
"It's not so much that the development shouldn't go ahead, but it shouldn't go ahead here," he said.
"We simply don't believe them when they say that this is the only possible place where they can test for oil.
"We think that by the evidence they submitted at the public inquiry, there are at least 10 alternative sites which could be explored from, all of which I think are less damaging than this one."
Hugh Mackay, Europa's CEO, said: "Europa is an established hydrocarbon producer and has extensive experience and a proven track record in operating onshore UK sites.
"As a result, we believe we are well placed to drill a conventional exploratory well at Holmwood and properly restore the site.
"We will therefore continue to make every effort to obtain the necessary permissions that will allow us to drill a temporary exploration well at Holmwood."