Ash Lodge Drive countryside development given go-ahead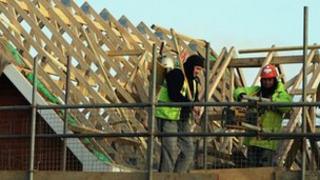 Plans for 400 new homes in countryside near Ash have been given the go-ahead, despite substantial local opposition.
Councillors in Guildford approved an outline application for a new estate on 22 hectares (55 acres) of land south of Ash Lodge Drive.
The developers also propose landscaping and a country park on a slightly larger agricultural site next door.
The council has already warned it might need to allow building on green belt to meet government housing targets.
A number of objectors, concerned about the visual and practical impact of such a development, packed the extraordinary council meeting.
But the council, under pressure from the government to provide land for more homes, decided it had to go ahead.
Community benefits
Monika Juneja, lead councillor for planning and governance, said: "We considered the application and the issues raised thoroughly before approving the plans.
"When considering objections to an application, we can only look at those made on material planning grounds.
"The development will provide much needed housing, including 40% affordable homes, for local people."
The site for the housing estate, which would also feature children's play areas and community allotments, is designated as "countryside beyond the green belt - green land that does not have the same statutory protection as formal green belt.
It is bounded by a school, a disused railway and homes.
Beyond the railway line developers Bewley Homes Plc and A2 Dominion Enterprises plan to create a green environment with pathways and landscaping on what is currently farmland.
Bewley says it has also agreed to provide a health centre and improvements to roads and public transport links in a package of community benefits it says are worth £8m.
It also says the development will protect the designated green belt.