Addlestone town centre regeneration plans on display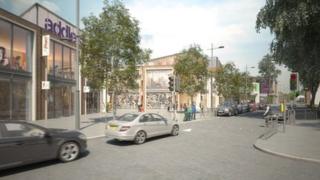 Plans for a Surrey town centre regeneration project are on display for public consultation.
The project involves the regeneration of a 5.8 acre vacant site on Station Road in Addlestone.
Public consultation on the plans will take place at the Civic Centre, adjacent to the area to be developed, on Friday and Saturday.
The development will include a hotel, shops, restaurants and a cinema, Runnymede Borough Council said.