Guildford 'has stopped growing and needs to expand'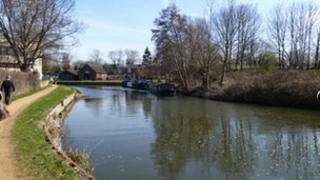 Guildford has "stopped growing" and needs to expand, a senior councillor has said.
It comes as councillors are set to to approve key documents and a timetable for the new Local Plan for the growth of the area over the next 20 years.
Monika Juneja, lead councillor for planning and governance, said there was "no choice" but to plan for more homes, shops and workplaces.
A public consultation is due to take place later in the year.
Ms Juneja said: "If we have a big company that comes into Guildford, where are those people who are going to work there going to live?
"That all relates back to the Local Plan and the need for the Local Plan.
"Guildford has stopped growing in a sense and with such a fantastic borough, we really need to expand."
The meeting is due to take place on Thursday.