Guildford Hydro project generates first gigawatt-hour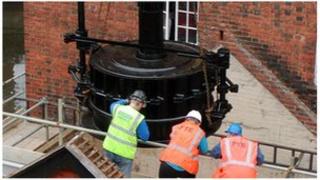 A mini hydro-electricity project in a town centre in Surrey has generated its first gigawatt-hour of renewable energy.
The Guildford Hydro project, which is based in an old water mill, started producing electricity in 2006.
It harnesses the River Wey, which flows through the town, and produces enough electricity to power 46 households.
The turbine was installed following the restoration of the Grade II listed Town Mills.