Fast broadband roll-out begins in Surrey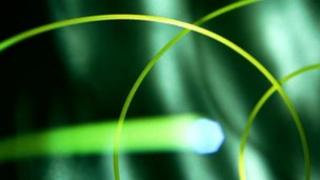 Fast broadband is being rolled out in Surrey after EU competition commissioners approved the state-funded scheme.
Work has begun to give 15,000 homes access to high-speed internet services by September, with Pixham village the first to be connected.
The county council has estimated the Surrey economy will be boosted by about £30m a year.
Most of the county would be covered by the end of 2014, a spokesman said.
Fibre broadband network
In November plans to roll out broadband to rural areas in England and Wales received EU approval.
It has set aside £530m to help fund rural provision but councils must also contribute funding, as will the provider they choose to lay the networks.
As part of the rollout in Surrey, there will be 14 new exchanges installed by BT.
Bill Murphy, from the company, said: "Rolling out fibre broadband to places which are not part of our commercial roll-out is a challenging engineering project.
"Our engineers have been out surveying the area and will now be installing the cabinets and fibre which will be powering internet connections.
'Boost to economy'
The government has pledged to connect everyone to speeds of at least 2Mbps by 2015.
A Surrey County Council spokesman said that once connected the fibre broadband network, users could expect download speeds of up to 80Mpbs.
Surrey and Wales are the first to roll out new faster broadband services.
Councillor Peter Martin, Surrey County Council's deputy leader, said: "The benefits will be huge, with an estimated boost of around £30 million to the economy annually.
"It is also vital for all Surrey communities to have fast, reliable internet access so they don't get left behind."
Projects in Cumbria, Rutland, Hereford and Gloucestershire are expected to follow shortly.