Developers submit plans for Leatherhead allotments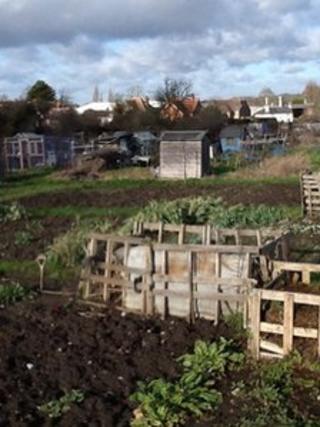 Six developers are to submit blueprints for land currently used for allotments in Leatherhead.
Mole Valley council said all the developers would have to give detailed plans for the Barnett Wood Lane Allotments site by 15 April.
All six would have to address challenges including finding other land for the allotments, the council added.
Allotment holders fighting the plans have gathered nearly 1,000 signatures on a petition.
Earlier this year, the council put the site up for sale and said it was looking for a developer to build houses, shops or a leisure complex.
It said the allotments would move to a site nearby.
Allotment holders complained the alternative site being offered was too remote, too far away, too close to the M25 and had poor soil.
There are 103 plots at Barnett Wood Lane, a site owned by the council and Merton College, Oxford.