Surrey Police to pay PCs more than minimum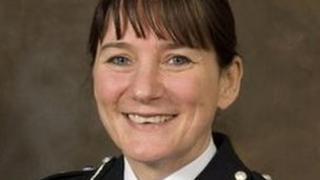 Surrey Police has said it will pay new police constables more than the government-set minimum starting salary.
In January, the home secretary accepted recommendations that starting salaries for new recruits should be reduced by £4,000 to £19,000.
But Surrey's Chief Constable and Police and Crime Commissioner have agreed recruits in the county should start on a salary of £22,000 a year.
Chief Constable Lynne Owens said police constable's roles were "critical".
Ms Owens said: "This is an increasingly challenging time for policing and we need to ensure we continue to attract and retain the best calibre of people - the public in Surrey deserve nothing less.
'Dangers of policing'
"All our officers have passed the police, law and community certificate in their own time prior to joining us and this salary recognises that commitment."
Last week, Hampshire's Chief Constable and Police and Crime Commissioner agreed the starting salary for new recruits should be £21,500, rising to £22,000 after initial training.
The force's Chief Constable Andy Marsh said: "Both the police and crime commissioner and I respect the challenges, demands and, sometimes, dangers of policing and to both attract and retain suitable candidates to carry out these roles requires a suitable salary."
Home secretary Theresa May accepted the salary cut for new starters in January as part of recommendations on reform made by the Police Arbitration Tribunal.
Under those proposals, the £19,000 salary is to be given to those with the least or no relevant experience - such as those who join at 18.
But some recruits will start on £22,000 if they have some experience, such as time spent as a special constable.