Surrey County Council hopes for repeat sports camp success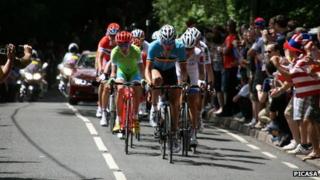 Teams competing in major sports events in the UK in the next four years are being encouraged to train in Surrey.
Surrey County Council said it wanted to build on its success during the Olympics, when the county hosted 35 teams as they prepared for London 2012.
Glasgow will stage the Commonwealth Games in 2014 and London will host the World Athletics Championships and the Paralympic World Championships in 2017.
The council wants countries to prepare for the competitions in Surrey.
Councillor Helyn Clack, cabinet member for community services, said: "With Commonwealth and world events being staged over the next few years, we'll be working hard to promote the county's excellent facilities."
The council said training camps in the county and the Olympic cycle road races and time trials generated an estimated £44m local economy boost.
It said Olympics-related contracts worth more than £740m were won by local businesses.